Check certificate validity here
Valuation Number
May I help you?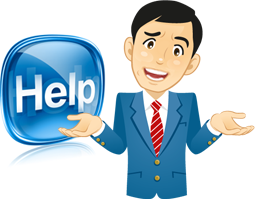 Go
Find us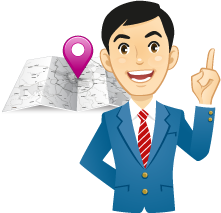 Find us
TERMS & CONDITIONS | PRIVACY POLICY
Please read the following terms and conditions ("Terms and Conditions") carefully before you use Car Valuation Certificate from Autodata Middle East LLC ("the Service"). By indicating your acceptance of these terms and conditions you are deemed to acknowledge and agree to be bound by all the following terms and conditions for the use of the Service. Autodata Middle East LLC reserves the right to amend/change these terms and conditions at any time without notification.
Acceptance of Terms of Use
Certificates.ae (the "Website") is a website operated by Autodata Middle East LLC and its affiliates (referred to as "certificates" or "we").
These are the terms on which Certificates.ae allows you to access and use the Website.
By accessing and using the Website, you are accepting these Terms of Use and agree to abide by them.
If you do not agree to these Terms of Use, then you are not permitted to use the Service.
Certificates's Proprietary Rights

You agree that Certificates.ae (or its affiliates, as the case may be) is the owner or the licensee of all intellectual property rights in the Website, and the Website itself is a collective work and/or compilation solely owned by certificates.ae. The Website is protected by copyright laws and treaties around the world.
You may not copy, distribute, reproduce, sell, lease, assign, rent, sublicense, and encumber any aspect of the Website or any Content.
You may not disassemble or decompile, reverse, engineer or otherwise attempt to discover any source code contained in the Website or any software or database connected to the Website.

Content

"Content" refers to any listing, forums, event listings, reviews, postings, messages, text, files, images, photos or any other material posted on the Website.
Certificates.ae may change the Content at any time. Any of the Content may be out of date at any given time, and we are under no obligation to update such material.
General Information

The Car Valuation Certificate (CVC) is an independent valuation certificate indicating the market value of a specific car.
Prices are determined by Autodata Middle East, the pre-eminent provider of vehicle identification and pricing information in the Middle East. www.autodata.ae.
Autodata has been researching car prices throughout the market since 1991 in Europe and 2006 in the UAE.
Prices shown on the Car Valuation Certificate relate to a vehicle, in Excellent, Good, Average or Fair condition at Retail price.

Certificate Grant

The certificate is provided by Autodata Middle East under a valuation number for each certificate.
You agree to pay the fees specified by Autodata Middle East for the issuance of the certificate (Car Valuation Certificate).
You recognize the validity of all information provided by you At the time of issuing the certificate.
Autodata may change the fees specified for the issuance of the certificate from time to time depending on market needs.
Autodata does not physically examine the vehicle, but relies on the information provided and validated by you.
In case you provide Autodata with incorrect or inaccurate information for the vehicle to be evaluated, it will result in losing the certificate credibility and the certificate will become invalid immediately, and Autodata will not hold any responsibility for the incorrect evaluation, and there will be no refund for any fees for the issuance of the certificate.
You acknowledge that Autodata owns all the vehicle information entered for issuance of the certificate.
The evaluation provided by Autodata are market values based on Autodata's view of the current and future market. Therefore they are the subject of opinion and cannot be deemed as legally binding.

Validity of the certificate

The certificate is valid for 30 days from the date of issuance.
In case the certificate was scratched or the data on the certificate was modified, it immediately becomes invalid.
This certificate is valid only in its original condition, and can NOT be printed/copied or
used again.
Each certificate is issued under a Unique Evaluation Number, which will NOT be re-used for another certificate, and it can be used for validation on Certificates.ae.
In case of complaints regarding Values or Information on the issued certificate, you may ask for a re-evaluation or re-printing for the certificate, according to the following:
Submission of the complaint is done through the website www.certificates.ae
Submission of the complaint should be within 7 days from the date of issuance of the certificate.
Contact Autodata by the website only www.certificates.ae.
In case the complaint is valid, Autodata will be issuing a new free of charge certificate.
The response to the complaint or objection will be ​​within 3 days of the date of submission.

Certificates Types

Insurance Request Certificate: The insurance Request Certificate can only be used if you want to insure a car or ask for an insurance proposal for a car.
Finance Request Certificate: The Finance Request Certificate can only be used if you want to finance/re-finance a car or ask for a financing proposal.
Valuation Certificate: The Valuation Certificate can only be used for valuation purposes, and it can NOT be used for Finance or Insurance, and it will not contain any personal details.

Privacy Policy

Certificates.ae respects your privacy and has developed a detailed Privacy Policy that is incorporated into this Agreement. Please take the time to read our Privacy Policy. By agreeing to these Terms, you are also accepting the terms of our Privacy Policy.
Non-personal information automatically acquired:

Certificates.ae in general protects the privacy of visitors to its site. Please keep in mind that the site may provide third parties aggregate statistics and general information about customers, the number of people visiting the site, and information on sites linked to the site, but these statistics and information, to the extent possible, will not include any personally identifiable information.

Personal Information:

To respond to your questions and meet your requests, or to manage interactive customer services, we may have to request personal information from you such as your name, address, email address and phone number. However, we (in the absence of binding legislation) will not convey this information to a third party without your permission. Except in cases necessary to fulfill your request or to manage interactive customer programs, too, you agree to grant Certificates.ae the right to exchange any information you have provided to us for the reasons mentioned above.
In addition to the personal information you provide us, this Website may use technology that lets us collect certain technical information such as your IP address, operating system your computer, traffic patterns and the address of any demonstration sites.
Although there is a risk in regard to giving personal information, either directly, by phone or online, and as a result of the lack of full protection for any technical system against infiltration or sabotage, but the system of protection of Certificates.ae has taken reserves to prevent the illegal entry And the use/get of your personal information in illegal way, even though Certificates.ae will not be fully guaranteed.
Certificates.ae may use your phone number or e-mail to send promotional or when heads updates the site and these articles can be provided as service for third party.
Access and Linking to the Website

Your access to the Website is provided on a non-exclusive, temporary and revocable basis by certificates.ae, and Certificates.ae reserves the right to withdraw or amend your right to access to the Website without notice.
Certificates.ae will not be liable if for any reason the Website is unavailable at any time or for any period.
You may not:use any robot spider, scraper or other automated means to access Certificates.ae and collect content for any purpose or otherwise copy or download content. A limited exception is granted to search engines and non-commercial public archives, but not for websites that include any form of classified listings.

Disclaimer of Warranties

You use the Website at your own risk.
The Website is provided without warranty and is provided on an "as is, as available" basis.
Certificates.ae hereby disclaims any representations or warranties of any kind, whether oral or written, whether express, implied, or arising by statute, custom, course of dealing or trade usage, with respect to the website or any services provided hereunder. notwithstanding the generality of the foregoing, Certificates.ae specifically disclaims the following with respect to the website:
Of the accuracy, timeliness, security and performance of the website.
Freedom from any errors or viruses, trojans, worms, logic bombs or other material which is malicious or technologically harmful.
To the maximum extent permitted by applicable law, Certificates.ae hereby expressly excludes any liability for any damages whatsoever (including, without limitation, direct, indirect, special, punitive, incidental or consequential loss or damage incurred by any user in connection with the Website or in connection with the use, inability to use, or results of the use of the Website, any websites linked to it and any materials posted on it, including, without limitation any liability for: loss of income or revenue; loss of business; loss of profits or contracts; loss of anticipated savings; loss of data; loss of goodwill; wasted management or office time; and for any other loss or damage of any kind, however arising and whether caused by tort (including negligence), breach of contract or otherwise, even if foreseeable.
In particular, Certificates.ae is not liable for any damages or losses resulting to you or a third party from:
The use or the inability to use the Website.
That was has been acquired through the Website.
Any Content displayed on the Website.
A distributed denial-of-service attack, viruses or other technologically harmful material that may infect your computer equipment, computer programs, data or other proprietary material due to your use of the Website or to your downloading of any material posted on it, or on any website linked to it.

Indemnity

You agree to indemnify, defend and hold harmless certificates.ae, its shareholders, officers, directors, employees, and agents from any claims, actions, demands, damages, losses or attorney fees alleging or resulting from your use or misuse of the Website or any Content, your breach of these Terms of Use, your violation of any third party's proprietary rights, or any disputes between you and one or more users connected to or arising from the Website in any way.

Termination of Access to the Website

Certificates.ae reserves the right to block you or terminate you from accessing the Website for any breach of these Terms of Use at any time without any notice.
Certificates.ae is not liable to you or a third party for any termination of your access to the Website or deletion of your posted Content.
You agree not to try to use the Website after said termination.

Governing Law & Dispute Resolution

These terms are governed by the laws of the UAE.
In the event of any disputes between you and certificates.ae, Certificates.ae is open to first attempting to resolve the dispute in an informal and amicable manner.
However, if either party believes that the dispute cannot be resolved in such a manner, then the parties agree that either party may refer any dispute arising out of, or in connection with, these Terms of Use, including any question regarding its existence, validity or termination, to be finally settled by binding arbitration. Such arbitration shall be held under the then-current Arbitration Rules of the Dubai International Financial Centre .
The seat of arbitration shall be the Dubai International Financial Centre in Dubai, UAE. The arbitration shall be conducted in the English language. The arbitration award shall be final and binding on the parties. The arbitral tribunal may award reasonable attorneys' fees and the cost of the arbitration to the prevailing party.
If the arbitral panel has not been formed, any party may seek interim relief from any court in UAE.

Modifications to Terms of Use

Certificates.ae reserves the right at any time and from time to time to update, revise, supplement and otherwise modify these Terms of Use and to impose new and/or additional rules, policies, terms and/or conditions on your use of the Website (collectively referred to as "Additional Terms"). Such Additional Terms will be effective immediately and incorporated into these Terms of Use. Your continued use of the Website constitutes you acceptance of all such Additional Terms. Any Additional Terms are hereby incorporated into these Terms of Use by this reference.